Boston University (BU) is a private research university located in Boston, Massachusetts. With more than 4,000 faculty members and more than 31,000 students, Boston University is one of the largest private universities in the United States. The university offers bachelor's degrees, master's degrees, and doctoral degrees through 18 schools and colleges on two urban campuses.
visit Boston University website
---
COMAS is committed to providing all those who have the potential and a desire to learn with the opportunity to obtain a quality education irrespective of their origin or background. Committed to financial strength, stability and fiscal responsibility, COMAS is in a position to continually expand its development program as well as the number of scholarships it can offer the financially needy.
visit College of Management, Israel website
---
The University Consortium for Industrial and Managerial Economics (CUEIM- http://www.cueim.org)  is a multipolar organization in a network of 25 universities and private organizations aimed at knowledge development and diffusion to improve governance process in socio-economic and environmental complex contexts. Its areas of activity focus on Green Energy and renewable energy sources, Economic and Social Sciences and Training.
---
EDC Paris is a unique business school because it belongs to its 240 alumni, all business leaders, who bought out their school in 1995. Driven by the values of solidarity and noticing that in France there was no establishment of higher education really adapted to entrepreneurship, we developed this project to be modern, independent and pragmatic. With 60 years of experience and having been awarded the Master?s degree, EDC Paris Business School is ranked among the top 40 business schools in France today and gives its graduates a greater visibility in Europe and strong international mobility.
Since April 2010, EDC Paris is member of the ""Conférence des Grandes Ecoles" , a French association. EDC Paris delivers a diploma conferring the level of a Master?s degree and a Bac+5 by the French Ministry of Higher Education and Research. Consequently, it is in harmony with the European norms of the LMD system and the most important international standards.
---
The Estoril Higher Institute for Tourism and Hotel Studies (ESHTE) is a public polytechnic higher education institution which provides cultural and technical training to future professionals in the tourism industry, enabling them to respond to the challenges of different areas in business and institutional sectors.
---
Founded in 1872 in Marseille, France, Euromed Management is a Management School with a DIFFERENCE. Euromed Management uses a teaching model centered on aspiring managers and businessmen and women, and their goals, dreams and personal projects.
visit EuroMed Management website
---
Euro-Med TDS, with its 26 members, namely National Confederations of Entrepreneurs and National Union of Chambers of Commerce of all the countries bordering the Mediterranean, establishes common lines of actions to facilitate and create opportunities in the regional business community. In order to improve the business dialogue in the Mediterranean, it develops projects and actions to overcome barriers to the free flow of goods and services and to promote the economic development of the area.
---

Glion Institute of Higher Education is a private university with two campuses located in the French-speaking part of Switzerland. Opened in the fall of 1962 in the former Bellevue Hotel, Glion was the first private, university-level Swiss hotel management school. Glion Institute of Higher Education offers undergraduate, postgraduate and graduate programs that combine industry knowledge with managerial skills and personal development. The degree tracks include hospitality management or event, sport and entertainment with a variety of specializations and entrance/exit-points. Glion is accredited at university level by the Commission on Institutions of Higher Education (CIHE) of the New England Association of Schools and Colleges (NEASC) for the United States Department of Education.
visit Glion Institue of Higer Education website
---
The Les Roches Gruyère University of Applied Sciences (LRGUAS) is a private university with two campuses located in the French-speaking parts of Switzerland. LRGUAS was created on July 2, 2008 when it received the authorization of the Swiss Confederation to deliver a Bachelor of Science in Hospitality Management that meets the European Bologna standards using the European Credit Transfer System (ECTS). This newly formed university is a sister school of Glion Institute of Higher Education (GIHE) and Les Roches International School of Hotel Management (LRB) who have been educating international students in hospitality management for more than 50 years and was ranked among the top three hospitality schools in the world for an international career in 2007.
visit Les Roches Gruyere University website
---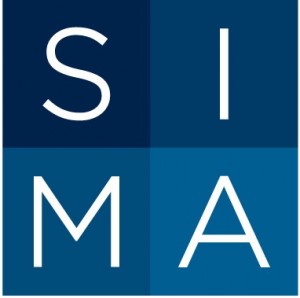 The Italian Society of Management (SIMA) is the Scientific Society of the Italian academic faculty and scholars in the field of Management. It was established in 2013 and it currently comprises approximately 500 members. SIMA aims to operate and grow within academia, and to represent and protect the management discipline in its institutional environment, as well as in the economic and social ones. SIMA promotes, supports and facilitates the transfer of entrepreneurial and managerial culture in the wider society.
visit the Italian Society of Management site
---

Technological Educational Institute (TEI) of Crete, Greece is a public university of applied sciences with 21 departments in Heraklion, Chania, Rethymnon, Agios Nikolaos, Ierapetra and Sitia. With a teaching staff of well over 1,000 it offers state of the art education to 18,000 students. TEI of Crete has a considerable involvement in research projects and international cooperation and has signed more than 110 ERASMUS bilateral agreements with European universities.
---

The University of Agder (UiA) is situated on the southern tip of Norway and has locations on two campuses, Kristiansand and Grimstad. The university is recognized for its strong international connections (with more than 200 international agreements), modern teaching and research facilities, and innovative use of technology and communication media
---
The University of Malta (established in 1592) is the highest teaching institution in Malta. It is publicly funded and is open to all those who have the requisite qualifications. There are over 10,000 students from nearly 60 different countries in 12 different Faculties and many other Centers or Institutes.Over 3,000 students graduate in various disciplines annually.
visit University of Malte website
---
The University of Nicosia is an independent, co-educational, equal opportunity tertiary education institution, combining the best elements in western education and quality standards. Located in Nicosia, the capital of Cyprus, an island which lies at the cross-roads of three continents, the University has quickly become a global education and research centre.
visit University of Nicosia website
---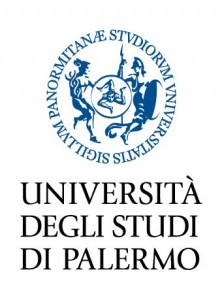 In 1806 Ferdinand III of Bourbon, King of Naples and the Two Sicilies, transformed the Palermo Academy of Studies into a university. UNIPA is today, a mega-university which developed not only in Palermo, but also in central-western Sicily. Presently there are five school as Medicine and surgery, Polytechnic, Economic social and legal sciences, Basic and applied sciences, Humanities and cultural heritage.
Visit University of Palermo website
---
On July 1st 2013, KEDGE Business School was born out of the merger of  Bordeaux Management School and Euromed Management with triple Equis/AMBA/AACSB accreditation.
KEDGE Business School offers a wide range of expertise, among them:
?             Corporate Social Responsibility
?             Emerging market, finance and common good
?             Marketing & E-Marketing?
---
The University of Foggia was founded by decree of the Ministry of University and Research on 5th August 1999. From its outset the university, at a training and research level, has presented a dynamic and innovative approach. The Departments (Agriculture, Economics, Law, Arts and Philosophy, Medicine and Surgery) with their three-year degree courses, specialist degree courses, numerous masters, research doctorates and specialization schools have contributed towards making the university a cultural centre.
Visit University of Foggia website
---
Spiru Haret University (USH) is a private university established in 1991, an autonomous, non for profit institution, accredited by law 443/2002, having 21 years of experience in teaching and research. USH?s structure includes 25 faculties with 53 study programs at BA? s level and 24 accredited Master?s programs. The Spiru Haret University, as a higher education institution, aims to generate and to transfer knowledge  to society.
---

Ural Federal University named after the first President of Russia B.N.Yeltzin. Ural Federal University is one of Russia's best research centers, which provides education in the spheres of natural sciences, engineering, economics, social studies, arts and humanities. Since 2008 the university bears the name of Boris Yeltsin – graduate of 1955, who was elected first President of independent Russia in 1991. The University includes 18 institutes offering over 120 Bachelor's and over 80 Master's degree programmes. The total number of students at UrFU exceeds 50,000.
---

GNOSIS aims to produce cutting edge interdisciplinary scientific knowledge within and peripheral to the Management domain; and to work with and for the industry and society to bridge academia and practice, instituting itself as a regional leader in the field and a recognised expert in the wider Mediterranean region. Through funded and pure research, publications and synergies, Gnosis explores needs and challenges and enables positive change through in-house and associated researchers and professionals in Business Strategy, Marketing and Management, the Social and Physical Sciences, and Humanities. Aadopting a transversal approach, we work inter-disciplinarily and develop cross-sectoral collaborations with the academia, the industry, the government, the start-up ecosystem, and civil society organisations.